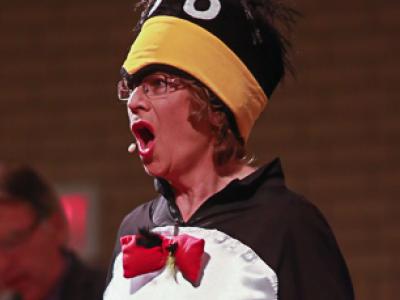 Baby It's Cold Outside star Peter Paul Penguin tells the harrowing experience of the trip by ice berg from the South pole to Southern Alberta.
News has been received that Peter Paul Penguin has successfully returned to the South Pole. However, Peter Paul is still hurting from having to leave his love, Maggie Pie behind. 
We had a wonderful time at our show.